TERRA Santa Fe welcomes our new Administrative Assistant, Mexika Calderon!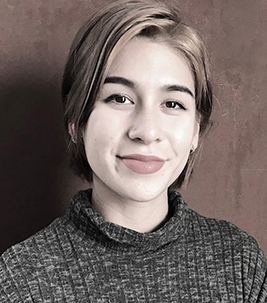 Mexika (pronounced Meh-She-Kah) is a native Santa Fean who graduated from the
University of New Mexico with a BA in Political Science and a Spanish Minor. She took the opportunity to study in the US Virgin Islands and in Guanajuato, Mexico via UNM's study abroad program to diversify her education.
Mexika has been involved over the years as a performing artist and advocating for social justice and environmental protection.
Mexika gained real estate experience working at a local title and escrow company in 2017 and plans to obtain her real estate broker's license this summer. In the meantime, we are very happy to have Mexika as a support with office administration to keep the wheels of our business moving smoothly and efficiently.